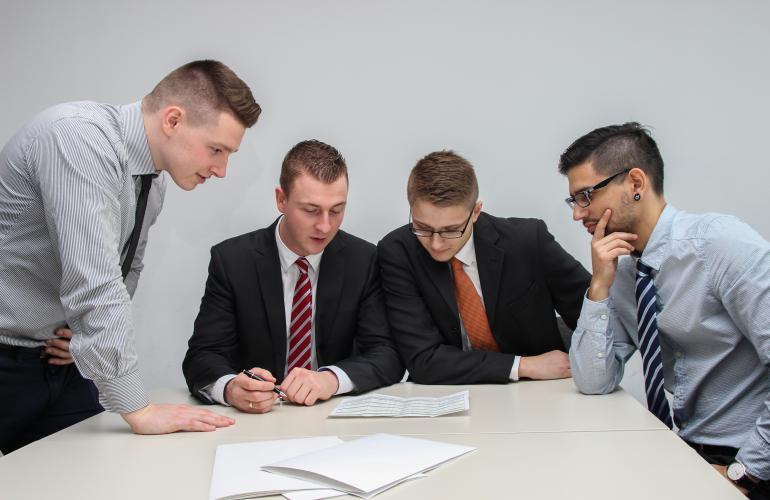 Top 4 Qatar Jobs 2023
The year 2022 is rapidly heading toward its end. This year, people from different countries moved to Qatar and found suitable employment opportunities in various sectors. Qatar, a small but developed nation in the Middle East, has been among working professionals' most popular destinations. It provides good employment opportunities to all individuals along with other benefits such as free accommodation, medical facilities, good work conditions, and excellent work-life balance. At a time when there is a high probability of an upcoming recession in western countries, Qatar continues to attract foreign working professionals. Let's have a look at the top 4 Qatar jobs in 2023.
● Financial Manager
As new companies and business organizations are opening their headquarters and offices in Qatar, there is a great demand for financial managers. They are responsible for running the company successfully, analyzing the incoming and outgoing flow of money, using the company's wealth judiciously, evaluating investment projects, drawing up financial models, creating essential reports, etc. Their main job is to reduce costs and increase profit margins as much as possible. Do you want to get a job as a financial manager in Qatar? Then, resort to Outsourcing Services in Qatar offered by B2C Solutions. They will analyze your profile and help you find suitable employment in Qatar.
● Digital Marketer Experts
As many companies are taking their business to online performers, the demand for highly experienced digital marketing professionals continues to increase yearly. If you know how to promote websites on Google and other search engines, Qatar is your best job destination. Several digital marketing professionals from different countries work here and provide search engine optimization services to companies and business organizations.
● Human Resources
Human resource experts conduct recruitment drives from time to time & choose the best working professionals for companies and business organizations. As a human resource specialist, your job is to ensure the availability of working professionals for different departments of the company, implement company HR policy, regulate the behavior of employees, document all important events, tackle employee issues, etc. Therefore, take advantage of the top HR Outsourcing Services in Qatar today to explore employment opportunities per your qualifications.
● Nurse Practitioners
There is great demand for well-educated and highly experienced nurses in Qatar- thanks to the country's rapid development in the medical industry. They help doctors with medical treatments and save precious lives. In 2023, the demand for nurses will touch its peak in Qatar.
Get started with B2C Solutions today and explore opportunities for employment in Qatar in 2023. We are always happy to help you with outsourcing solutions in Qatar.