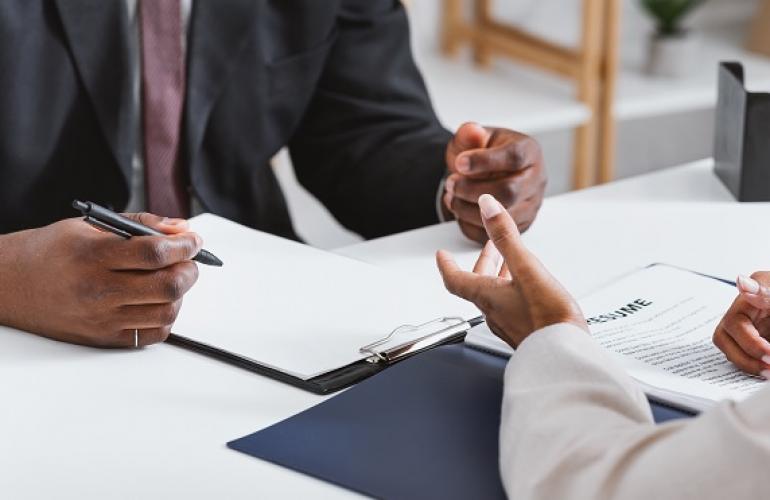 The Human Resourcing (HR) team plays a pivotal role in every company. They ensure the pay checks are paid adequately, health benefits are offered to all employees, performance of the employers are up-to-mark or not and many more. Once you have an extensive experience with this position, why not upgrade yourself to a challenging role in becoming the HR Manager.
Here are few questions you can deal with when you are called for an Interview after applying for this well-demanding job in Qatar.
To begin with, we must first discuss what is the specific job description of a HR manager.
So, what is the role of an HR manager?
An HR manager is considered for everything that is with connection to each and every employees in the firm. The responsibilities include a number of things such as recruiting, employee relations, talent management, performance management, training, and many more.
Some of the common responsibilities are as follows:
• Always considering the top skilful or experienced employees
• Making sure the new recruits and all other employees go hand-in-hand
• Choosing the onboarding system and process for new employees
• Hiring new employees
• Working alongside the management to resolve grievances and issues concerned with employees
• Enhance HR strategies that are complied with business goals
• Innovate and maintain compensation and benefits programs
• Build and strengthen a nurturing work environment
• Making opportunities and Reinforce the organisation's culture and employee events
• Making sure that diversity goals are being met
• Oversee and manage performance review process
• Enhance training and employee programs
• Making sure all employees know the company policies
• Ensuring legal compliance throughout the HR department and company
• Managing workplace investigations, terminations, etc.
• Reporting HR metrics to management and the C-suite
Now let us discuss some of the top interview questions that is commonly asked and must be well prepared for while we get calls from recruiters in Qatar. Now these questions are applicable even to the recruiters who would want to hire HR managers to their company.
Questions regarding payroll and benefits
In order to strengthen the company strategically, usage of payrolls and benefits must be ensured. By the following questions, it will be revealed if the right candidate has extensive experiences in compensation packages and diverse benefit programs.
• Has there been an instance where you had to build compensation packages? On what basis were they structured? Did they help in recruiting talented employees?
• What type of company perks and benefits do you think are essential to keep employees engaged and motivated?
• Did you ever had to change payroll or benefits providers? What solution did you come up with to minimize the impact felt by employees?
• How do you determine the optimal salary to be budgeted for recruiting?
Questions regarding recruitment
Recruiting is a vital part of ensuring the growth of the company. If there are no internal recruiting team, these tasks will fall under the responsibility of the HR manager. Hence, these questions are often put forward for all the HR manager candidates.
• What technology do you feel is most significant to operate an effective recruiting department?
• Do you prefer to manage the entire recruiting department or leverage outsourced assistance?
• Have you ever had to build an employer brand at your previous organisations? What steps did you foster to make a positive employer brand?
• Describe what steps you may take to ensure hiring managers and the recruiting/HR department are aligned in terms of workflow and requirements for candidate quality.
• How do you find the right candidates that meet culture-add and technical skills requirements?
Questions regarding Admin and people operations
The tasks related to administration make up a big enough portion of HR tasks that any candidate you decide to bring in for an interview should be experienced with them. Here are some of the questions related to admin and people operations:
• What system do you prefer to you use for talent management and Why?
• How would you prioritize numerous tasks given to you along with strategic and daily administrative tasks that gives you a hectic schedule?
• How would you keep yourself motivated while facing repetitive or tedious tasks?
• If you were faced with an employee grievance that required your immediate attention, what would be your process for investigating and resolving the situation?
• If a situation with a toxic employee was brought to your attention, what measures would you ensure to address the situation? And what would you do if a separation was inevitable?
• Was there a moment where office politics threatened to derail a project and you had to intervene. What did you do and what was the outcome?
• What are some of the most effective strategies for reducing employee churn?
Questions on training and development
The enhancement programs for employees are a great way to increase engagement and create a long-term career paths at the respective firms. Here are few vital questions regarding training and development that are common and vital to be asked:
• What systems do you use to enhance training programs?
• Do you use training and enhancement to reduce the impact of churn?
• According to you, what is the impact of employee training?
• Tell about an experience where you created an opportunity for an entry-level or junior employee using training and development programs and what was the outcome?
Questions regarding Performance Management
Managing performance appraisals and outcomes are essential responsibilities of the HR manager. Therefore, here are some question regarding performance management.
• What measures will you take to ensure that various departments are implementing employee performance?
• What systems or processes do you put in place to make performance reviews as easy as possible for different departments?
• If an employee is not performing well, how would you handle that situation?
• What strategies have you seen that link performance management and compensation packages that you really like? Would you try to carry out something similar here?
The recruiters in Qatar makes sure the HR Manager plays a crucial role in every company and will want to hire them for a well-strategic development. Hence, the HR managers are a great asset are responsible for the most important resource – the employees. The HR managers also measures the strengths and weakness of company and its people.