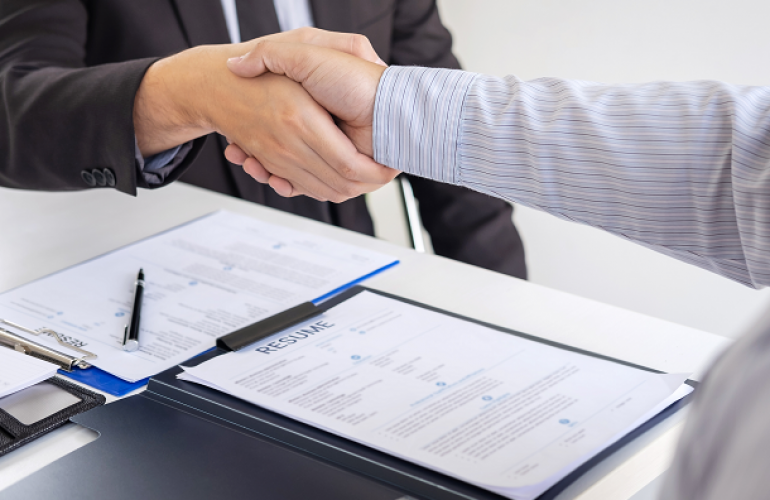 As we fret upon knowing the result of an interview, the thought that worries us is how long would it typically take to get a job offer or hear from the company after the interview is given. There are absolutely no hard and fast rules about how long does the prospective employers take to get back to you with a job offer or an alternative result. The process of hiring can also vary from employer to employer, and the type of job you are applying for, and the field in which you work. These job applications are usually made via outsourcing in Qatar that gives them the opportunity for an interview to enhance their career growth.
Here's a list of steps in the process and the time it usually takes to go from interview to a result.
From Candidate Review to Job Offer
The prospective employers will begin their process of hiring in Qatar when an organisation posts a job opening and starts accepting the applications for that job or position. The job posting is followed by a review of the submitted applications, which may be processed by an application tracking system and then reviewed by a hiring manager in the company.
The next step is that a portion of the applicants will be invited to take part in the interview that is set to host, which might include one, two, or multiple interviews. Some of them can be conducted through phone, Skype or Zoom, and others may be in person depending upon the current situation or the company. If the company reaches out to you asking you to do an interview through video, you must always confirm what type of video conferencing software or app they prefer to use, arrange your interview for a time you know you will have seamless internet, and ensure that you will have access to a private location.
After the first interview is done away with, they'll usually let you know what you must expect for next steps. If the first interview is conducted through phone, they'll likely invite you to a second interview in person. If you met in person the first time, they should inform you of what will come next, either another meeting or a decision.
Why Does it Take So Long?
Sometimes to hear the interview outcome make take long and this always worries us. However, there are several reasons why an employer might not give you a job offer right away. Firstly, he or she may have a lot of candidates to interview and review. Depending on scheduling and the number of candidates, this part of the process can take a while.
What to do while you wait for a result
You need not out all your eggs in one basket. As perfect as this role may seem to you, it's still a brilliant idea to keep applying and interviewing for other open and available positions. You can also make a schedule or plan for how you want to follow up with the company after the interview is taken.
Keeping in touch
There is one important thing you should always do after the interview as you need to keep in touch and send a follow-up email thanking the person who interviewed you. That is when you begin the waiting game.
Follow-Up Again
If you feel that the interview result takes much time then there are some guidelines you can ensure to follow. If two weekshave passed and you haven't heard back from the employer, you might consider politely checking in again with a follow-up through email or phone.
Keep up a plan to expand on something you have discussed during your interview or mentioned in your CV. This is a gentle way to remind the hiring manager of who you are and why you are the perfect candidate for the job in Qatar