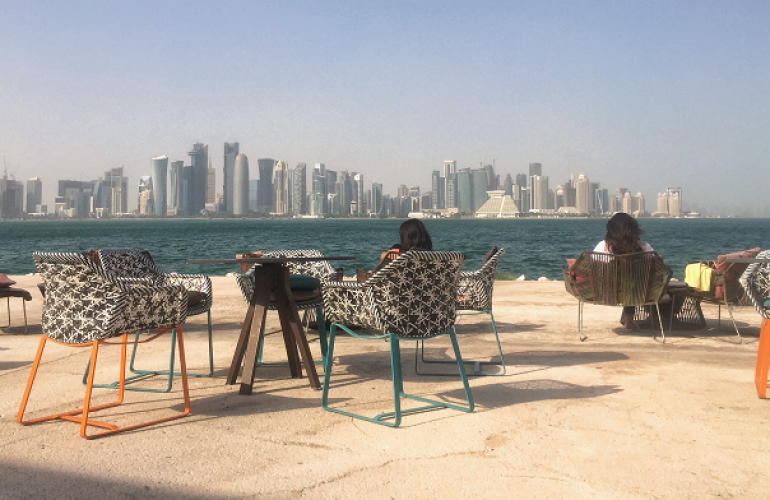 If you are currently living in Qatar or planning to move to the country, this article is adequately important as it will specify why living in this vibrant country is essential for finding jobs in Doha.
Qatar does not merely provide a variety of career opportunities but also boasts a plethora of perks, making it a dynamic environment for the citizens and residents to equally enjoy the benefits offered in this country.
Qatar also has a great record of employment rate currently, making it one of the major hubs for expats to work and invest. The statistics of the previous years showed that a number of employed persons in the Gulf state increased to 2,329,133 in the third quarter of 2017 from a low record of 310, 291 in the fourth quarter of 2001.
These figures provided the fact and the evidences showing something great about Qatar that makes nationals and expats choose to work in Doha
https://www.b2c-solutions.com/
Therefore, whether you are a resident or planning to move to Qatar, you have come to the right article to explore what Qatar offers. Here are the top five reasons on why you should plan to work in the world's richest country.
1. Hospitable culture:
Qatar is one of the countries that offers more jobs to its expats and hence is a mixed cultural country. However, Qataris are generally known for their hospitable culture. This is seen by all other nationalities as well. Qataris are thus very welcoming, opens doors to all nationalities to fulfil their dreams and does not take offence when a non-Qatari wears the national dress.
2. Tax Exemption in Salaries
One of the significant reasons is that tax exemptions in salaries are promoted and hence people love to find jobs in Qatar. This is one of the solid reasons why a lot of foreigners love to find work through outsourcing in Qatar and concludes that the country is an ideal employment destination. It does not demand employees to give a fair share of their income to the Qatari Government. Every employee can make a good income without being taxed in terms of their earning.
3. Peaceful Environment
According to the statistics shown by the Global Peace Index 2020, Qatar is ranked 27 which makes it a fairly peaceful country in the world and the most peaceful country in the gulf. Crimes such as thefts and murder are very less and social security is well secured. Hence, there is literally nothing to worry because Qatar is a safe haven. All citizens and resudents can peacefully enjoy their lives because of the low crime rate, and several research studies agrees to this. The country still sustains its position as one of the safest countries across the globe.
4. Modern and comfortable Lifestyle
Even a middleclass working family in Qatar can enjoy all the benefits and perks offered to them in Qatar. As a job through outsourcing in Qatar can ensure combined benefit of untaxed salary and safety, and hence, there's absolutely no reason why one must not add Qatar to the list. Residents can have a tax-free lifestyle and discover the state's cultural heritage, history, and different tourist spots in the country. Also highlighting the fancy designed hotels and palatable cuisines makes it even more noteworthy.
5. Health care system
Apart from acknowledging Qatar as the world's safest country, it is likewise rated by the World Health Organization as the 44th well-funded healthcare system worldwide. The hospitals in Qatar provides state-of-the-art facilities and advanced technologies. However, there are also public hospitals and clinics that are accessible to both citizens and residents living in Qatar.