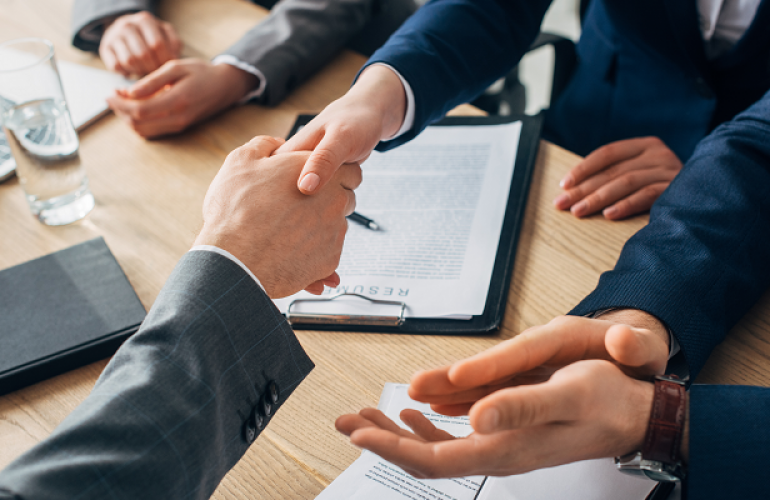 If you are currently looking for jobs in Qatar, then one of the sure-fire ways to get hired is to approach a recruiter from a job consultancy in Doha.
You must have a manpower agent that best matches your personality, profile, and professional needs. It is important to look for the right job consultant from the beginning to build a good relationship.
Remember, a good recruiter should be able to help you in the following:
• How to become an expert in your field
• How to write a better CV
• How to prepare critical checklists in the recruitment process
Here are six tips to get you started in finding the right staffing recruitment in Qatar service to assist you in your job search:
Tip #1: Find a recruiter BEFORE you need one.
Getting to know your recruiter beforehand will be of great help. On your preliminary meeting, make it clear that it would be appropriate to contact you, but that you will notify them only when you are ready. This is to avoid unwanted calls or jobs until you are actually seeking a position.
What details do you need to provide to the recruiter?
• your talents and skills
• your career plans
• your goals
• your conditions such as being unable to relocate
If the recruiter calls you constantly with "positions" that are not suitable, clarify that you need a particular profession.
Tip #2: Choose a recruiter that specializes in your field or industry.
Check the below factors in selecting a good recruitment company in Qatar:
• Choose the one that knows your business, with some longevity in the field.
• Check out your recruiter's credentials
• Ask the recruiter to provide you with articles and information they have written or prepared.
• Check out the recruiter's website.
• Ask for references of people they have placed.
Contact an agency like B2C Solutions as it is one of the best recruitment agencies in Qatar.
Tip #3: Seek support from a recruiter in preparing your cover letter.
Create a cover letter with the following guidelines:
• Keep it simple and to the point.
• State information that should make the recruiter want to know more about you.
• Explain why they should invest time in getting to know you better.
• Ask to set up a phone call appointment.
• Sell the recruiter your skill set.
Tip #4: Ask assistance from your recruiter in creating your CV.
The recruitment officers are working for you so you need to provide them your essential details in the shortest and easiest possible way.
Make sure you cover your CV in depth with your recruiter. They may ask you to rewrite it with a professional service. You may need several different versions of your CV.
Tip #5: Clarify your job goals with the recruiter.
Here are the points you need to relay to the manpower recruitment staff so they will know your requirements:
• Current salary information and expectations.
You don't want to waste time going on interviews that are not in line with your expectations. So, it is important that you set clear and concise parameters.
Don't forget to discuss that you expect your new job to pay more than your previous employer.
NOTE: Remember to follow up once you have sent your credentials to the recruiter. Check if it was clear to the agent.
Tip #6: Consider a recruiter that you feel comfortable with and you trust.
An ideal agent must be able to work in absolute confidentiality. You must like to work and feel comfortable with your recruiter. Establish a bond and not just submit your CV to any job opening.
Remember: Most recruitment agencies in Doha are true professionals with very high ethics. They will do their best to find the right candidate to fit an opening or a position they are trying to fill.
Remember These Cautions Before Contacting a Recruiter:
• Recruiters will not help you change your career. They operate according to the hiring companies' demand for qualified candidates to specific positions.
• They will not accept you as a client if you are not in their fields of specialization.
• They may not tell you if the job post is not a good fit for you. Some just won't ever call you back. If that's the case, find another agency.
• They are not there to entertain or listen to your personal life story. Don't take much of a recruiter's time.
Check this Guide Before Consulting a Recruitment Agency:
• A good rule of thumb is to stay three years in the same job or position. After that, aim for a promotion or a new assignment.
• Manage your career move as part of a solid personal business plan.
• Consider long and hard potential career changes.
• Evaluate how this move will position you for future career growth.
• Keep your skill set current and your name in the limelight.
Applying the above factors will make you more valuable and worth the recruiter's time.
Consulting a recruiter is one of the fast and easy solutions to make yourself stand out from other job candidates. Make sure to contact the right agency to assist you in your application.