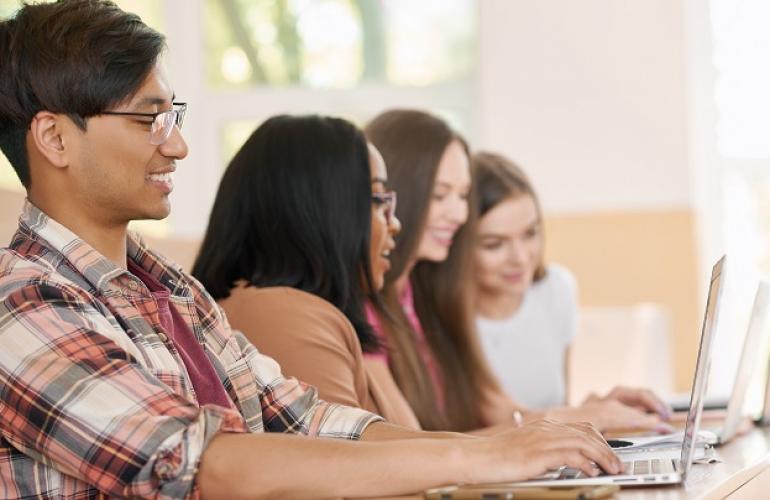 Finding jobs are always a challenging fact particularly for the fresher who has minimum experience. It mostly gives us a vague idea on where to start and how to start with our quest for jobs. Stating the certitudes, it becomes more difficult for fresh graduates to find a job in order to kick start their career. However, Campus recruitment is how many of the recruitment company in Qatar hires fresh talents right after their graduation. So, if you are preparing for campus placements in Qatar, this blog is solely for you.
1. Drafting the perfect Resume
As it is well-known to all the graduates, resume plays a pivotal role in applying for jobs as it becomes the effective communicator between you and the prospective employer. The resume must be written perfectly highlighting your skills, experiences, abilities and academic achievements. Your CV must be altered according to the job description of your interview.
Here are some of things you must include in your resume while sending it out for the campus placement jobs:
• A good headline
• Vivid career objectives
• Profile Summary
• Relevant skills and experiences
• References (Academic / work / Internship)
2. Researching about the organisation
As always prior to the interview, it is very vital that you thoroughly research the company and what it does mainly. Researching on the company and its activities will help you prepare better and will also let you know if the company is the perfect fit for you. Here are some of the things about the firm you can research on:
• Researching on the reviews and ratings given by employees or clients on the website
• Recruitment perks and benefits given to the company
• The vision and mission of the firm
• Company's culture
• General interview questions required to prepare
3. Preparing for Interview
Hearing about interviews can bring anxiety and worries filling our thoughts if we will be able to do well or not. Therefore, we must always try to calm ourselves by preparing for the interviews well in advance. Some of the commonly asked question during the interview are:
• Tell me about yourself
• Name some of your strengths and weaknesses
• What motivates you to keep going
• Why do you want to work here
• Where do you see yourself in 10 years
While you preparing for the same, ensure you practice your tone, speech, and make a list of points to include and exclude. Also, do not stick to a certain script and answer in a conversational manner. That will make the interview look odd.
4. Mock Interviews
Outsourcing in Qatar offers various placement opportunities for fresh graduates. It is essential for the students to prepare and practice interviews beforehand in order to be ready when called for an interview suddenly. Reading and preparing is just not merely sufficient when it comes to placement preparation. If you get tensed a lot, it is time you take many mock interviews that will help you build your confidence.The good news is you can practice mock interviews for free on websites like Pramp, InterviewBit, interviewing.io, and Prepbunk.
5. Practicing all types of interviews
Campus recruitments are quite different from regular interviews, and you may have to go an extra mile as you prepare for the same. Some of the interviews can be done via group or panel interview where the recruiters takes efforts in interviewing many candidates at the same time.
Face-to-face interviews are simple one on one sessions where an interviewer asks you directly based on your skills and profile. Another interview you must get ready is for the HR interview.This round usually happens at the end where the HR tries to identify red flags and understand if you will be a good fit for the company and vice versa. You can always ensure that you practice interviews for HR consultant jobs in Qatar so that you can answer them confidently.
Some other ways to prepare yourself when called for a campus placement interview is by dressing modestly as your formal dress should impress the interviewer. During the interview, ensure to properly communicate with appropriate body language. Organize your documents such as resume, cover letter, experience and academic certificate etc. in a folder. And most importantly like every other interview, get enough sleep before the campus recruitment interview.