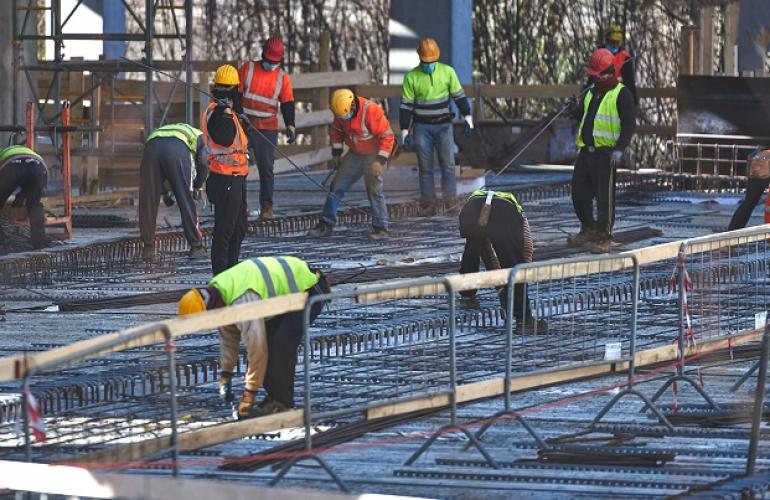 Just recently, Qatar made it as one of the top 20 countries in the world for expats to live in 2021, according to InterNations.
Owing to its world-class healthcare system and safety regulations, this oil-rich Gulf State came 17th overall out of 59 countries and was the second-best expat country in the GCC.
It seems expats are satisfied with their working life here, as 69% give a good rating for their overall job satisfaction, and 51 % rating local career opportunities positively.
The majority of the migrant workers in Qatar come from Bangladesh, India, Pakistan, the Philippines, Nepal, and Sri Lanka.
An estimated 506,000 of these work in construction, currently geared towards hosting the 2022 World Cup, as stated in a report by Business for Social Responsibility (BSR).
Progress has been achieved since Qatar was awarded the hosting rights of the 2022 FIFA World Cup in 2010.
Since construction began in 2014, hundreds of thousands of international migrant workers are being involved in building extensive infrastructure for the tournament, especially the stadium construction sites.
This mega-sporting event, the most watched in the world, will present Qatar with great opportunities as based on the report, the country is investing more for stadiums, hotel rooms, and a network of road and rail links.
"The investment is expected to trigger rapid economic development in Qatar, a nation already enriched by oil and gas reserves, as well as the highest per capita income in the world,' the report added.
Multinational companies and local enterprises engaged in building the infrastructure for the World Cup and executing the actual event in 2022 are in demand of a labor workforce which they can mainly source locally as of the moment due to the pandemic.
As the need for workers to build and staff the required infrastructure for the 2022 FIFA World Cup arises, many manpower recruitment agencies in Qatar come to the aid of providing staffing solutions in Doha.
B2C Solutions is one of the companies specializing in outsourcing in Qatar for construction workers and required staff. It can assist employers in need of manpower during the preparation and planning, construction, and execution of the 2022 FIFA World Cup.
The Supreme Committee for Delivery & Legacy, FIFA's local partner in Qatar, is looking for companies to join them as partners to deliver the infrastructure for an amazing FIFA World Cup 2022™. It is advertising its projects on its page and at monaqasat.mof.gov.qa.
This is an unprecedented opportunity for local, regional and international businesses. So, if you are one of the interested suppliers to tie up with the committee, B2C can support you with job placements for the workforce that you need.
Local contractors and the wider construction industry can partner with B2C for all their manpower needs.
Ashghal, Qatar's Public Works Authority, received over 100 candidate profiles from B2C to cover all of its requirements in preparation for FIFA 2022-related infrastructure projects.
A proudly 100% Qatari company with an ISO 9001: 2015 Certification for Recruitment Services and ISO 27001 certified for Information Security Management, B2C is a staffing service in Doha that is dedicated to provide a strong labor force to SMEs and large corporations in the State.
To partner with B2C Solutions for your company's hiring needs, send an email to business@b2c-solutions.com.
If you are a job seeker in search of construction-related jobs or actively looking for an immediate job, send your CV to jobs@b2c-solutions.com.