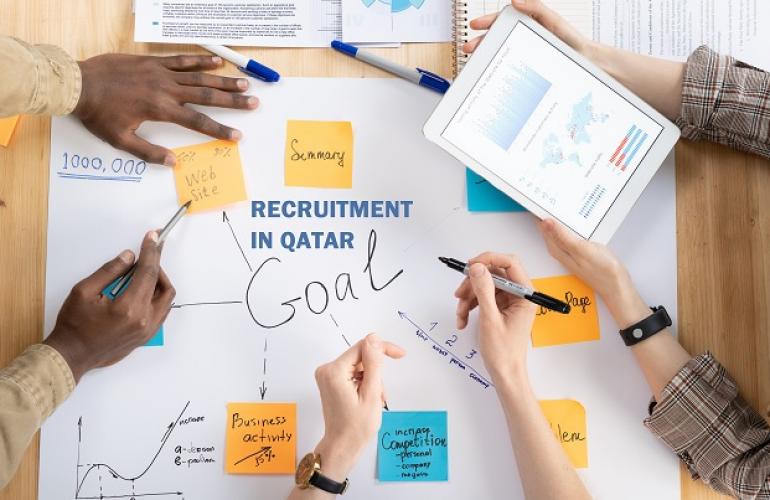 Novel coronavirus (Covid-19) has been a major part of our lives directly or indirectly that affected us in various situations.
Of course, one of the way is in the job market; either we lost a job, had to change or work remotely.
Although that's the case, many recruiters and companies had sought the help of one of the most elite outsourcing in Qatar to help them find the right person for the jobs.
As a 100% Qatari firm, B2C solutions have been a great assistance and guide to almost all the companies and employers when it comes to hunting the right person.
Building trust, this leading staffing solution in Qatar has worked and collaborated with reputed organisations such as Sidra Medicine and the recently awarded organisation by the European Foundation for Quality Management, Public Works Authority (Ashghal).
Over the span of five years, B2C has been a very competitive firm in recruitment and has been a source of comfort and relief to many employers in finding the apt candidate for the companies.
They have a great reputation in quickly shortlisting the best of the bests and not merely selecting for the interview, but also making sure the right candidate is perfect for the available job.
The recruitment agency is certified with an ISO: 9001: 2015: Certification for Recruitment Services and ISO 27001 certified information security management, making it one of the accurate agency you can approach.
B2C has helped both employees and employers likewise in recruitment and searching for jobs and has derived a 100% client satisfaction.
They have also helped in hiring over 70% government clients, more than 150,000 individuals and many expats from more than 20 different countries across the globe.
These are some of the reasons why people choose to approach B2C over and over for a good and reliable way of recruitment.
As you don't need to worry much, B2C helps in doing your job of hiring and shortlisting the right person for the right job.
Contact B2C straightaway and get to know more about their offers, availability and details.