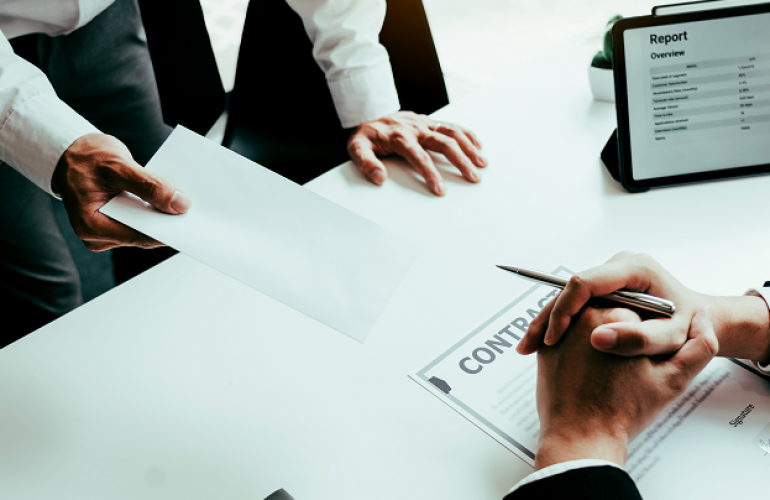 Employees experience bad days at work, but when the bad starts to outweigh the good, it can affect them and their career.
If you are being mistreated at your workplace and feel like quitting your job, start applying to thousands of job opportunities in Doha for your peace of mind.
If you are an expat worker in Qatar and experiencing at least one of the below situations, you know you're being mistreated at work.
Underpaid
If you're an asset to the company, you should be paid according to your agreed wage in your employment contract.
When you're paid less than the industry standard or your coworkers who are doing the same work, it can be completely demoralizing and a clear sign your efforts are not recognized in the workplace.
To find out if you're getting underpaid, check out some job boards or salary compare sites.
Overworked
Although your workload may increase because of 'how competent you are at your job', it can actually be a sign of mistreatment.
Your manager or boss should give you a fair workload and bear in mind that giving you piles of extra work will cause you stress and affect your work-life balance.
Worse yet, it is unacceptable if your extra work doesn't come with a salary increment or promotion.
Overworking yet underpaid? Do not settle for anything less. Seek assistance from an outsourcing service in Qatar to find a better job opportunity.
Left Out
For some, meetings can seem like a task. And, being uninvolved in a business conference can make an employee feel left out and disrespected in the workplace.
Having your voice heard and feeling like part of the team are crucial parts of being in a healthy workplace. If you're constantly ignored during meetings, it can feel like your opinions do not matter.
Safety Concerns
Your health and safety should be your employer's concern. Feeling unsafe in a place you're working in almost every day is a sure sign you are being mistreated.
Whether you're being forced to lift items that are too heavy or not being given proper breaks ­– this kind of mistreatment is serious and intolerable.
Harassment
Being the brunt of a joke is never fun, particularly in the office. A little teasing among colleagues is sort of typical, but when it starts to become harassment, it has gone too far.
Being harassed or bullied by anyone at work is an obvious sign of disrespect in the office and causes mistrust.
If you don't have anyone to defend your rights, then the mistreatment won't stop. So, seek help from the authorities to address your concern and put an end to the injustice in your workplace.
The Ministry of Administrative Development, Labor and Social Affairs (MADLSA) in Qatar believes that no one should be treated unfairly in the workplace no matter what kind of work they do.
Today, the local authority makes it easier for you to file a complaint against your company through the Unified Platform for Work-Related Complaints and Disputes.
ADLSA Complaints and Whistleblower Portal, is the new channel that will serve as the voice of workers who are mistreated, underpaid, harassed, disrespected, or neglected by their employers in Qatar.
Designed to address workers' concerns and defend their rights at work, the Phase 1 of the platform has been recently launched, allowing all members of society to submit reports against violations of the Labor Law and make a follow-up on previous complaints.
To use this service, click this link.
You can also download the user guide available in different languages (Hindi | French | Philippines | Sinhala | Spanish | Urdu | Bengali | Nepali | Tamil | English | Arabic).
If you are experiencing abuses including violence, exploitation, long working hours, unpaid wages, salary deductions, passport confiscation, or any unlawful restrictions with your sponsor or co-worker, do not let fear stop you from reporting them to the authorities.
Practice your legal rights and get support from the Qatar government. You may also consult a staffing service in Doha to guide you on your career path.
Read also: Did You Know? You Can Submit Labor Complaints in Qatar Anonymously
Looking for the best recruitment agency in Qatar? Partner with B2C Solutions for all your hiring needs. Get in touch with them by sending an email to business@b2c-solutions.com.