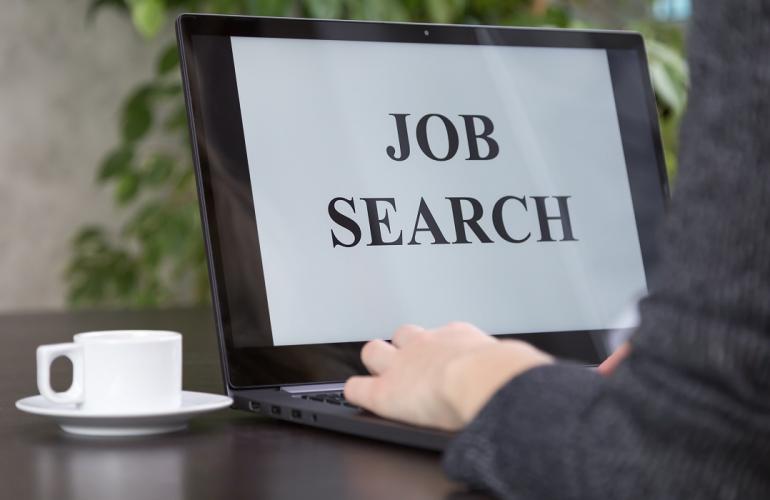 Finding jobs in Qatar is fast and easy if you know where to start and how to begin.
But, before you embark on your job search journey, prepare the documents you will be needing in your job application. Here's a checklist for your reference:
Requirements in Applying for a Job in Qatar
Requirements

Details

Curriculum Vitae (CV) or Resume

You may refer to this guide to get your CV noticed by employers: CV and Resume Formats Used in Qatar

Diploma(s) or Certificate(s) from Completed College or Postgraduate Courses

Must be verified or authenticated by relevant authorities

Certificate(s) of Trainings or Seminars Attended

Certificate(s) of Employment (COE)

A Certificate of Employment, also called an Employment Certificate, is used to verify the employment history of a former or current employee. It is no more than a single or a few pages long. It contains information about your employment experiences in the company.

Character/Professional References

Character reference - should be from someone who knows you outside of work

Professional reference - should be from a former manager or senior colleague

A character reference is a description of the candidate's personality, work ethic, and soft skills, provided by someone who knows them in a personal setting.

Portfolio of work experiences or samples of work highlighting your skills

There are possibilities that an employer will require your work portfolio and this increases your chances of getting the job or shortlisted for the post.
Top Tip: Your previous work experiences and qualifications are highly important aspects in landing a job in Doha. So, build your portfolio and have all your credentials authenticated as they will mark a huge impact on your job hunt.
Now that you have your credentials ready, your next step is to go fishing where the fish is – find where the job is and get hired.
The Qatar job market is highly competitive and the competition is remarkably steep. Therefore, it is normal not to receive any feedback from hiring companies or recruiters immediately. But, by following the below 5 steps, you can be sure that you are doing your job search right.
1. Contact a Recruiter
If you already have a few years' work experience under your belt, finding job opportunities in Doha may be a lot easier if you consult a recruiter.
There are many recruitment agencies in Qatar. From overseas, you will do the best working with companies like Adecco, Robert Half, Michael Page, or Hays. Locally, among the best recruitment agencies are B2C Solutions, QHR, Al Noof, Bayt, Work Circle, and Gulfaar.
Most agencies in Doha specialize in a particular field, such as computers, engineering, nursing, accounting, catering, or construction. There are also "head hunting" agencies that are hired by large companies to recruit executives, managers or professionals.
Be careful when dealing with agencies; generally, the employer pays a commission to the agency, not the job seeker.
Recruitment agencies in Doha include:
B2C Solutions: https://www.b2c-solutions.com/
REED: http://www.reed.co.uk/jobs/qatar
Doha HR: http://dohahr.com
Workabroad.ph: http://dohaenergy.workabroad.ph/profile/
BAC Middle East Executive Recruitment: http://www.bacme.com/recruitment-agencies-qatar.cms.asp
Ally International: http://allys.biz
Clarendon Parker Qatar: http://www.cparkerworldwide.com/
NES Global Talent: http://www.nesglobaltalent.com
Brunel: http://www.brunel.energy/en/find-a-job
Global Women Qatar: http://www.globalwomenqatar.com
2. Check from Job Search Engines
To search for Qatar Jobs, you may use search engines for Qatar or for the wider Gulf Region.
There are job portals allowing you to sign-up for email alerts when new jobs become available.
You may also post your CV online on these sites, so hiring managers can find you.
Here are some of the frequently visited Qatar job portals:
Bayt
Website: http://www.bayt.com
Large search engine for jobs in the Middle East.
B2C Solutions
Website: https://www.b2c-solutions.com/
100% Qatari company with an ISO 9001: 2015 Certification for Recruitment Services and ISO 27001 certified for Information Security Management.
Online Qatar
Website: http://www.onlineqatar.com/jobs/employmentnews.asp
Job portal with daily job openings in the Gulf region.
Gulf Talent
Website: http://www.gulftalent.com/home/index.php
Search engine for jobs in the Gulf region.
Monster
Website: http://jobsearch.monstergulf.com/search.html
Search engine for jobs in the Gulf region.
Naukri Gulf
Website: http://www.naukrigulf.com
Search engine for jobs in the Gulf region.
Also check for jobs and post your CV on Qatar Day for more job listings.
3. Apply from Company Websites
You can also search for job vacancies on the websites of companies you are interested in working for (i.e. specific hotels or oil companies).
Send your CV to the career section of company websites to increase your chances of getting hired.
Large local companies in Qatar that expats may try contacting include Qatar Airways and the Hamad Medical Corporation.
4. Build Networks in Qatar
• Connections
Talk to friends, family, and business contacts to see if they have connections in the area you would like to work.
If you are going to Doha with a spouse who already has employment, sometimes your spouse's employer can be an excellent networking contact, since they already have a large network of local contacts.
• Qatar Events
Events in Qatar can also be a great way to find out how other expats found work and see if their companies have any openings.
• Social Media
You may use social media platforms such as Facebook, Twitter, or Linkedln or expat forums to source for qatarjobs.
5. Refer to Newspaper Job Sections
There are job offers for executives and professionals, as well as sections dedicated to specific professions, like teaching, computers, and media in the newspaper classified ads.
For instance, check out the classifieds in the Gulf Times and Qatar Tribune.
Gulf Times
Website: http://www.gulf-times.com/
A leading newspaper in Qatar, job postings can be found in its hard copy and website.
The Peninsula Qatar
Website: https://jobs.thepeninsulaqatar.com/
After trying all the above steps and you are still not getting any response, you need to step up your job search by sending your CVs personally to any prospective employers. Otherwise, keep on trying and checking other options to finally get the job that is right for you.