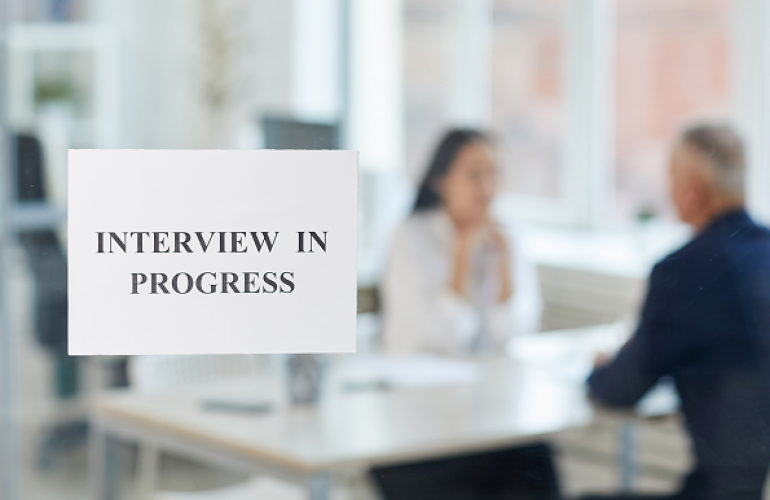 Got an upcoming job interview in Qatar? Get yourself ready. The better prepared you are, the more successful your interview would be.
This article provides you with the most common job interview questions that agencies from staffing recruitment in Qatar ask, examples of the best answers for each question, and tips on how to prepare and respond.
NOTE: Expect a lot of behavioral questions that will evaluate your organizational and interpersonal skills. You might also be asked with scenario questions that will test your ability to handle different kinds of employee conflicts.
​Better come prepared with answers to some basic questions that a staffing recruitment in Qatar will ask you such as:
1. What is your current sponsorship or type of visa?
2. Is your visa transferable?
3. How soon can you start working if you will be selected in the position?
4. Are you flexible for overtime duty and work relocation if required?
5. What training and/or certifications have you completed?
For more job interview question and answer tips, read this blog: How to Answer Tough Job Interview Questions
Here are some of the most frequently asked questions during job interviews in Qatar that you may get yourself familiar of enable to prepare for your next interview:
1. Do you have knowledge on using MS Excel for generating pivot reports?
​If you are applying in a corporate office, most employers prefer candidates who have advanced computer skills.
Example Answer:
• "I had a good understanding about pivot tables as it was generally used to prepare and present reports to the management when requested."
2. Why did you leave your last job?
Example Answers:
• "The position I held previously was stagnant and there were not many opportunities for growth within the company. I strive for continuous improvement and career growth, so it's important to me that I find that in my next position."
• "Currently, advancement opportunities are limited in my current job. It is important for me to keep my career continuously moving in the forward direction that's really consistent with my career goals."
​• "Departmental changes and corporate restructuring have made it difficult to keep on track with my career goals and I no longer see a future for myself with that company."
• "After working there for 3 years, I learned a lot about the company and the ways we conduct business. It is time for me to move on to a more progressive organization with more opportunities and challenges."
• "My last job was good, but I was reaching a dead-end position and would really need more room to grow. That is the reason why I left my job."
3. Why do you consider yourself a suitable candidate for this position?
Example Answers:
​• "I believe that the knowledge, skills, and work experience that the position required makes me a suitable candidate for this post.
• "I can confidently carry out the tasks mentioned in your job description."
• "I consider myself a committed team player who also relishes challenges and readily assumes responsibility and accountability in a personal performance role where initiative is vital."
​• "I can add value and make a worthwhile contribution to the company's growth with the skills which I have developed during my past service career."
​• "I would like the opportunity to contribute to the efficient operation of a well known company."
4. What do you consider your biggest strengths and weaknesses?
Example Answer:
​• "I don't like confrontation, so at times I've made unnecessary compromises instead of standing my ground. I'm really good under pressure thanks to my time at the production department."
5. Do you have any questions for me?
​• "Yes, I really liked the recent campaign you did for Amazon and was wondering how the team landed on that particular slogan."
​• "Yes, I would like to ask if we can further discuss my job responsibilities for my role."
​Still looking for a job? Contact a staffing recruitment in Qatar service today and send your CV to thousands of job vacancies hiring online. Apply now!
6. What do you know about us?
​"I see that your company does a lot of projects based on the XYZ platform, which is quite interesting as I have a similar kind of experience.
7. What would you consider your greatest achievement at work? How did you achieve it?
Example Answer:
​•"I developed a more organized budget process that allowed my teammates to keep their own section organized on a weekly basis so we no longer had to rehaul the entire budget each month."
8. Tell me about a time you were in a high-pressure situation. How did you get through it?
Example Answer:
​• "I was assigned an important project that was due in a much shorter time frame than usual. I blocked out time in my schedule to work on it, asked for help when I needed it. It took a lot of work, but I was able to successfully complete it."
9. What are your salary requirements?
I have done my research and based on the average for the industry, location, and my level of expertise, something like X QAR seems reasonable to me.
10. What makes you unique?
​"What makes me unique is my ability to meet and exceed deadlines. In my previous role, I have completed my projects efficiently with a high level of quality. This allowed me to take on additional responsibilities and eventually led to a promotion."