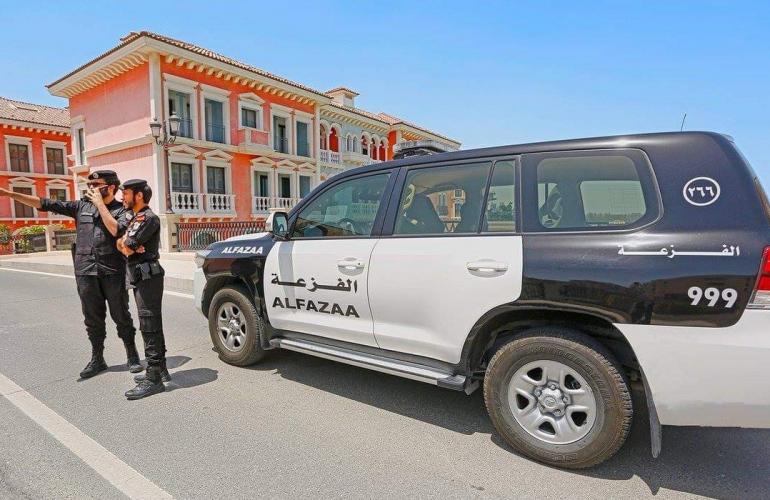 Anyone living in Qatar has presumably come across a black and white car labeled with the word "Al-Fazaa." Many may be familiar with it and call it the Qatar Police in general. But, Al-Fazaa is actually more than that.
The Rescue Police Department (Al-Fazaa) provides a quick response to ensure social security in the country.
Al-Fazaa is an old Arabic word, which holds meanings like chivalry, magnanimity, and providing help for those who are in need, the reason why the Ministry of Interior (MoI) chose the name as a substitute for rescue police.
The department was established as per the Decree of Minister of State for Interior Affairs No. (13) of 2009, dated on March, 15th, 2009.
Functions:
• Organization and arrangement of security patrols through all regions in Capital and Al-Rayyan Security Departments' area of competence, to ensure the security of the community.
• Organization and arrangement of security patrols to secure highways.
• Providing patrols in all areas to prevent crimes and discover the committed crimes in coordination with relevant departments.
• Responding to calls from citizens and expatriates who need help.
• Providing support and assistance for all ministry departments.
• Ensuring security and assisting in the control of traffic violations.
• Providing elder and children with assistance in the streets.
Qatar is comparatively a trouble-free nation, with low incidence of crime. However, the Al Fazaa Police are operating day and night to ensure the safety and security of the State.
Learn more about the Qatar Law from B2C Solutions, a leading manpower company in Qatar that is aligned to the rules and regulations in the country.
Sections:
Al Fazaa Department consists of several sections and divisions which undertake their duties within an integrated administrative and technical system. Sections under Al Fazaa Department includes:
• Administrative Affairs Section.
• Security Patrols Section
• Highway Patrols Section, which covers the major high-ways connecting state regions (such as • Al Khor Coastal Highway, Al Shamal Highway, Dukhan Highway, Abu Samra Highway, and Mesaieed Highway)
Expats with jobs in Qatar will be subject to Qatari law that involves heavy penalties if not followed. Violators of the law may be subjected to a ban until the dispute is settled, which can take months for settlement.
Once arrested, the Qatari police will not be in a position to release a suspect until ordered to do so by the Public Prosecution and Court Service. Therefore, it is important to adhere to the local regulations in place. Here are some awareness tips from Al-Fazaa Police for your guidance:
Awareness Tips from Al-Fazaa Police
• Please keep your Qatar ID card with you while going to public places.
• Do not show your ID card except for the police officer as well as when a person who is in the civil dress and presenting the police ID.
• Please cooperate with patrol police in complaints, follow the directions of the security police, and give way for the patrols to move during receiving a complaint.
• Ways to inform the police either by calling on the number 999 or stop Al-Fazaa Police and inform them.
• All Al-Fazaa patrols are available 24 hours to preserve the security and provide any assistance needed by community members.
The Emergency Services Section 999
The Emergency Services Section is considered as the first responder and the link between the public and the security departments represented by:
- Emergency Police "Al Fazaa"
- Traffic Department
- Civil Defense
- Coasts and Borders Security Department
- Internal Security Force (Lekhwiya)
- Ambulance Service
- Other related authorities
More information about the Qatar Labour Law and Recruitment in Qatar are provided in B2C website. For your employment or recruitment needs, contact its professional team of recruiters today.