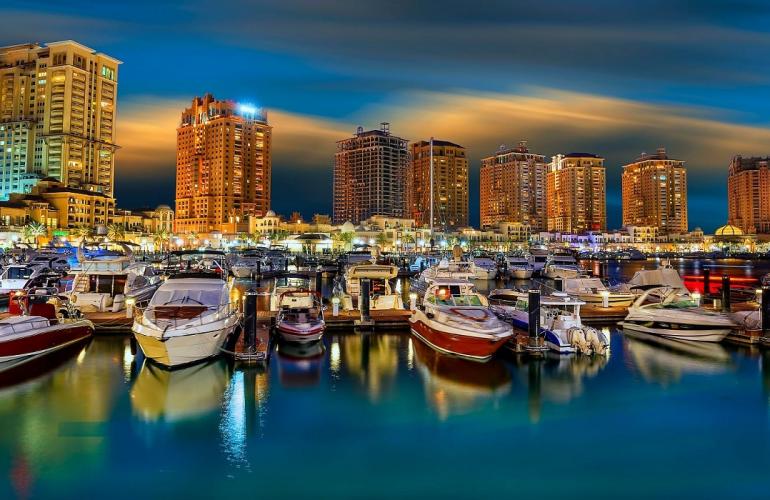 Qatar, a country in the Middle East, is quite popular among tourists and frequent travelers. Every year, many individuals visit this small country to gaze at its stunning beauty, have fun, spend quality time with friends and family members, and have a memorable time. Qatar has several tourist attractions and lots of amazing things for travelers. To let people have a unique and special traveling experience, Qatar is about to start a luxury Yacht Cruise in 2023.
Qatar tourism is working with Emerald Cruises and planning to launch a luxury Cruise from Doha in January 2023.
Travel and tourism are among the industries offering more opportunities and most in-demand jobs in Qatar. A recruitment company in Qatar like B2C Solutions proves to provide the best means to get the labor force that you want or to land your dream job in these sectors.
The Cruise named Emerald Azzura has everything a traveler expects while touring Qatar. It will offer a seven-night and 8-day trip to all travelers. Its voyage will cover Dubai, Oman, Zighy Bay, Sir Bani Yas Island, Abu Dhabi, Khasab, Fujairah. Furthermore. Travelers can also choose pre or post Cruise tours for three days if they want to explore Qatar's tourist attractions in great detail.
In Qatar, you can visit places like the National Museum of Qatar and the Souq Waqif. You can buy gift items and spices there. You also get opportunities to see desserts and the inland sea.
As mentioned earlier, Qatar is doing everything possible to attract many travelers across the globe as it wants to diversify its economy and be a global business hub. So the launch of a luxury Yacht Cruise for travelers is a part of Qatar's national vision 2030. You can visit Qatar for tours and travels, business dealings, etc. The luxury yacht will let travelers from all over the world have an unforgettable experience while visiting Qatar. By making such moves, the country wants to become one of the most popular tourist destinations in the Middle East in the coming year.
For more hospitality and tourism jobs, contact B2C Solutions, the no. 1 outsourcing service in Qatar. Get all your recruitment or employment needs sorted with.
Contact B2C with your specific needs and it can offer an ongoing contract or one-time pricing for your business.