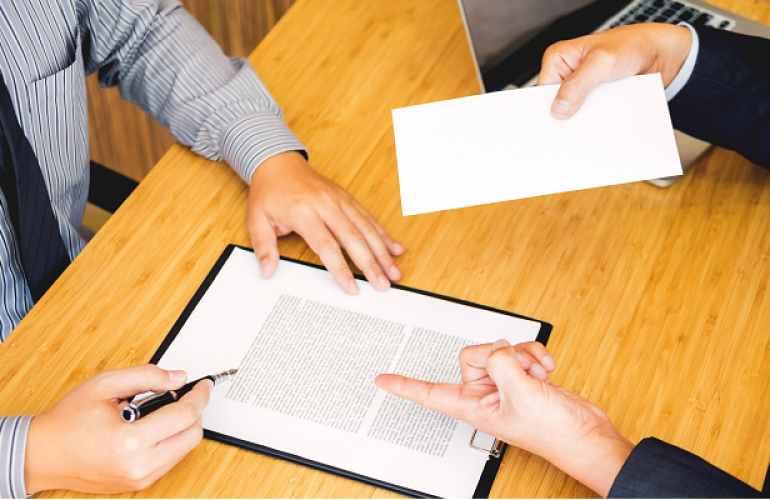 Are you planning to quit your job in Qatar and shift to a new career? Yes, you can.
Today, changing employers becomes easy with the removal of the No Object Certificate (NOC) requirement to switch jobs.
According to Law No. 18 of 2020, an expat/migrant worker can transfer to a new sponsor before the end of his/her contract without first having to obtain an NOC from the previous employer.
But, will the employee be able to receive benefits after resignation? How about those who haven't finished their contracts?
In an infographic shared by the Ministry of Administrative Development, Labour and Social Affairs (ADLSA), and under the new Qatar Labour Law, workers will be entitled to the following:
• Receive end-of-service benefits from the former employer (if they have been in their jobs for more than one year)
• Be paid for any due annual leave.
• Collect their pay in full during the notice period
• Obtain a new QID and health card (to be arranged and paid for by the new employer)
Ready for a career change? Why not check more exciting job opportunities from the best staffing recruitment in Qatar. Contact B2C Solutions today!
Workers should notify their employers through the electronic system of ADLSA:
• Give 1 month notice if in current job for 2 years or less
• Give 2 months notice if in current job for more than 2 years
Read also: How to notify your employer if you're changing/leaving your job? – Qatar Resignation Process
During probation
• Workers should give at least a one-month notice through ADLSA's electronic system.
• The new employer should compensate the former employer with an agreed payment that does not exceed the equivalent of 2 months of the worker's basic wage.
Note:
​• If the employer has failed to fulfill his/her legal obligations, the worker will not be bound to observe a notice period in order to change jobs.
• If there is a non-compete clause in the employment contract, the worker will not be able to change jobs in Doha within the same economic sector for a period of one year after leaving the job.
​• Workers will not incur any fees to change jobs.
​Now that you know the benefits you will get after resigning from your job, discover more job vacancies with the help of a staffing recruitment in Qatar.
To change jobs, visit https://bit.ly/ADLSA-ENS
Where can I find more information?
For more information, please contact ADLSA hotline 16008, email info@adlsa.gov.qa, check out www.adlsa.gov.qa or visit its offices.