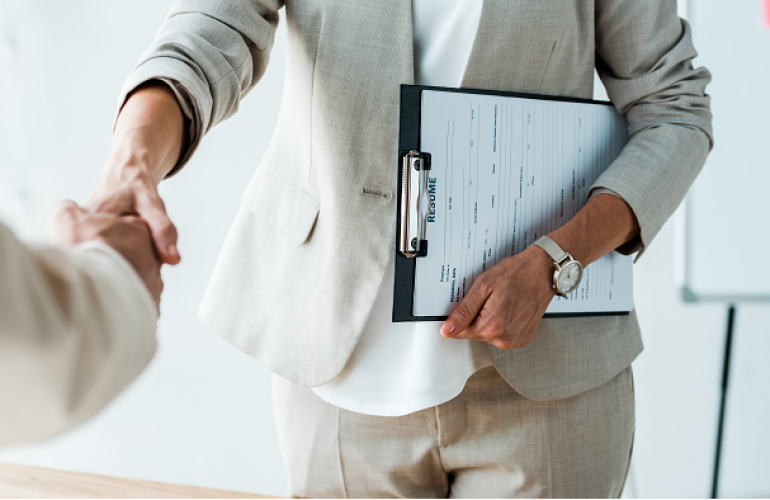 When you are applying for jobs in Qatar, chances are you will encounter some recruitment agencies during your job search. But, the question is: Are they reliable and beneficial for your application? Read on to know the answer.
What is the role of a recruitment agency?
The primary duty of recruiters is to find potential employees quickly, screen them, and send them to the potential employer. They also need to be able to handle several different clients at once in most cases.
What are the different types of job recruiters?
1. Internal recruiters for the business
- They work in house for a company and take care of all recruitment needs.
- They do not receive a commission on each employee they find for the available position.
2. Third party recruiter or headhunter
- Theys will receive commissions for every employee they find.
The above is classified into 2 types:
Retained job recruiter - receives payment up front for the work
Contingent recruiter - receives payment after the position has been filled.
What is the difference between a job recruiter and temporary agency?
Job recruiters differ from temporary agencies or other job placement agencies in a way that they are assigned to fill top-level positions in larger corporations or in the sports industry.
Their main goal is to assist their client, the business or corporation, to find the right employee for the position.
Contrary to job placement agencies, not all job recruiters will test employees for the skills needed for the position. They may test for specific skills or they may leave those options to the hiring company.
What are the advantages of using the professional services of a recruitment company in Qatar?
✓ Save time
✓ Background check
✓ Screen potential employees
✓ Test potential employees for skills
✓ Offer higher level positions
✓ Save time for other more important matters
✓ Screen the potential employees
✓ Have all the information on the job opening
✓ Check all CVs received
✓ Narrow down the company's choices
✓ Test aspect of employees
✓ Choose an internal recruiter to work directly for the company or a retained headhunter
✓ Set up a web page
✓ Share interview tips and career advice
✓ Have large candidates database
✓ Access to positions not listed in newspapers and other sources
✓ No cost to potential employees
Advertising Jobs
Larger corporations usually do not have time to spend on finding potential employees, interviewing them, and hiring the right candidates. This is where staffing recruitment in Qatar agencies come in.
For job seekers having a web page like the B2C Solutions job portal, where they can easily submit their CVs and all pertinent information is very convenient. It will help hiring companies find their information online with the ease of access.
Using a recruiter in Doha can give you the access you would normally be denied. They also guide you to the most important information you have to learn in order to qualify for the job posts they are working hard to fill in.
Free Assistance
A job seeker can consult a recruiter without any fees. While the employers are paying fees for the service, you as an applicant, can submit your CV to the headhunter for no charge.
Whereas, in job placement agencies, psome have been known to charge you for their services. Therefore, spending nothing with a recruiter is a big advantage.
If you are an employee or employer, you must be selective when dealing with job recruiters. Consult only those that have been referred to you including the best recruitment agencies in Qatar.