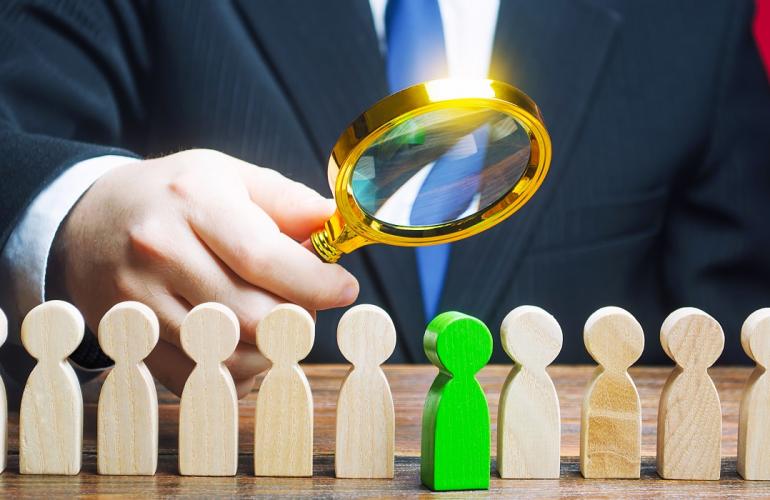 If you have a job opening in your business, then you know how difficult it can be to find a suitable recruitment company in Qatar in a short amount of time.
Hiring new staff is a daunting task that takes a lot of time and can cost your business a lot of money. But, with B2C Solutions, you can save yourself from many of the burdens and hire a manpower agency in Doha to do the hard work for you.
B2C goes above and beyond to find the right people for your company. Many years of experience has helped this staffing service in Qatar find all types of candidates suitable to a special job.
Here are the top 5 reasons why a recruitment agency in Qatar like B2C is best for your company:
1. Have Pre-Screening of Potential Employees
Nothing is more tedious than having to prescreen candidates to determine whether they are right fit for the job or not. Job applicants will do their best to secure a position within your company. It is your responsibility to weed out those who are not appropriate for the position. It will be costly if you will make mistakes from time to time.
An agency that recruits new candidates for you can do all of the prescreening for you. You know that any candidate who comes from a recruiter has already passed the initial screening before making it to your office. It is for you to check whether the applicant will meet your own standards, after he or she has been screened prior to your meeting.
2. Reduce the Hassle of Hiring Many People
You will not have to hire many to find just one permanent personnel. This is usually the case in an industry that experiences a high turn-over rate. For every one solid and dependable staff, you may have had to go through screening many people first. The loss of money and productivity your company experienced as a result can be certainly damaging.
Recruitment specialists can immediately find dependable employees for you. They will not waste time with candidates who would not be suitable for the job. They will choose the ones who understand what is expected of them from the very beginning.
3. Have a Qualified Pool of Talents from a Trusted Agency
A staffing solutions provider like B2C understands your business' needs, therefore you can trust its recruiters' choices. Recruitment companies in Qatar are specializing in certain industries to fully understand which types of employees are beneficial to a certain type of industry.
If you hire an agency which specializes in your industry, then you can expect to see applicants who meet your expectations.
Recruitment firms who have experience in working with your industry know where to search for qualified candidates, how to prepare them for the open roles, and will always understand what you need from them. This saves a lot of time when you do not have to intricately explain what you need from a manpower company.
4. Have Options to Hire Permanent or Temporary Staff
With the help of a recruitment agency, you can choose to hire permanent or temporary staff. Applicants who work through the help of a manpower company know exactly what to expect from your business.
If you want to hire on a permanent or temporary basis, your candidates will know how long to expect to be with you. Recruiting people randomly can result in confusion or the belief that they have a permanent place in your organization.
5. Get Better Results More Quickly
If you are in need of a trained employee, you cannot waste time trying to look for the right candidate for the job by placing advertisements in the newspaper or online.
A recruitment specialist in Doha like B2C can find the right person for the job in a short time frame. You may be surprised at how fast you can have a suitable employee ready to work just as you required.
Finding employees can just be too time-consuming for a busy employer. Let someone else do the hard work for you more quickly and easily than you could do it for your company. With B2C, you will likely be happy with the results and be able to get on with your business as usual.
From candidates just getting started out on their new career to managers and directors, B2C can offer practical opinions to help any agency or company find the talent who will be best suited to their job requirements.
Contact B2C today for all your recruitment needs.